EURO-Wind.eu  & EURO-Solar.eu - Repräsentation
EURO-Energy.net - 
EURO-Energy
s.r.o.- Bratislava   
  Tel. +43 664 3659100
We are looking for Investors as Partners in Order to be able to Build and operate our Projekts together with them.  We accompany these from the planning phase to the building permit, commissioning and, on request, even further years.
Wir suchen Investoren als Partner, mit denen wir gemeinsam unsere Projekte bauen und betreiben können. Wir begleiten diese von der Planungsphase bis zur Baubewilligung, Inbetriebnahme und auf Wunsch auch noch weitere Jahre darüber hinaus.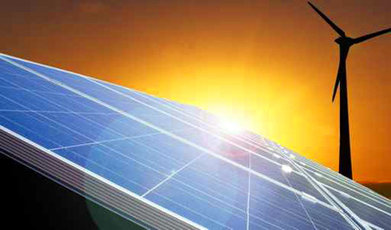 Disclaimer : 
Our Websites have been carefully researched and checked, but we assume no liability for the correctness, complettenes and topicality. Errors, incompleteness and changes are expressly excluded. 
Haftungsausschluss :
Unsere Webseiten sind sorgfältig recherchiert und geprüft, für die Richtigkeit, Vollständigkeit und Aktualität übernehmen  wir allerdings keinerlei Haftung. Irrtümer, Unvollständigkeit und Änderungen sind ausdrücklich ausgeschlossen.
----------------------------------------------------------------------------
Impressum :
Company name : EURO-Energy s.r.o.
Location : SK 811 02 Bratislava, Paulinyho 8
Object of the company : General contractor
CEO : N. Steinkellner 
Contact : Telephone +43 677 63036000
eMail : office@EURO-Energy.net
VAT number - DIČ : SK2120469626
Trade number : IČO 50714384
Founding year : 28-01-2017
Applicable legislation : applicable law 
Online Dispute Resolution : http://ec.europa.eu/odr 
Firmename : EURO-Energy s.r.o.
Standort : SK 811 02 Bratislava, Paulinyho 8
Unternehmensgegenstand : Generalunternehmer 
CEO : N. Steinkellner 
Kontaktdaten : Telefon +43-677-63036000 
eMail : office@EURO-Energy.net
UID-Nummer - DIČ : SK2120469626
Gewerbe-Nummer : IČO 50714384
Gründungsjahr : 28.1.2017
Anwendbare Rechtsvorschriften : geltendes Recht
Online-Streibeilegung : http://ec.europa.eu/odr